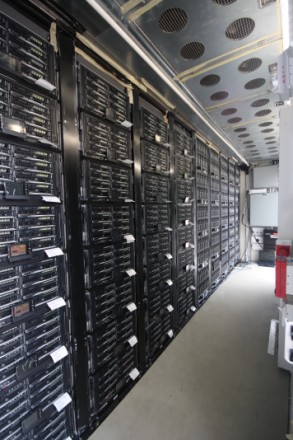 One of the biggest hardware companies Hewlett-Packard will be investing $100 million into a datacenter in Sydney, Australia. HP told ZDNet Australia today in a statement that HP can confirm that it has submitted a planning approval with the New South Wales Government Department of Planning and Blacktown City Council for the construction of a new datacenter.
According to the Microsoft's director of Developer and Platform Evangelism, Gianpaolo Carraro:
Climate, bandwidth and electricity are in short supply here … the local market isn't big enough to sustain large datacenter projects. The only thing Australia has is lots of land.
According to the ZDNet Australia:
Digital Reality Trust, datacenter provider for social networking giant Facebook, heralded a $350 million venture down under last month, and Global Switch's $300 million "Sydney 2″ facility was approved for construction in Ultimo less than a fortnight ago.

Even the Federal Government is considering getting a slice of the datacenter action, with the Australian Government Information Management Office (AGIMO) conducting a feasibility study into a federally owned and operated datacenter.
Well this is a very good move from HP for the country.
Via [ZDNet Australia]